In the ever-expanding and fiercely competitive INSEA market, one thing is certain: it's a force to be reckoned with. At RevX, our campaign management team holds the key to helping our INSEA clients shine through.
We sat down with our INSEA CM Heads, Anmol, and Manish, to delve into their firsthand experiences and gather their expert insights. They've got their fingers on the pulse of the industry, ready to reveal the hottest programmatic trends that are reshaping the advertising landscape.

No matter where you are on your programmatic journey, this blog has something for you.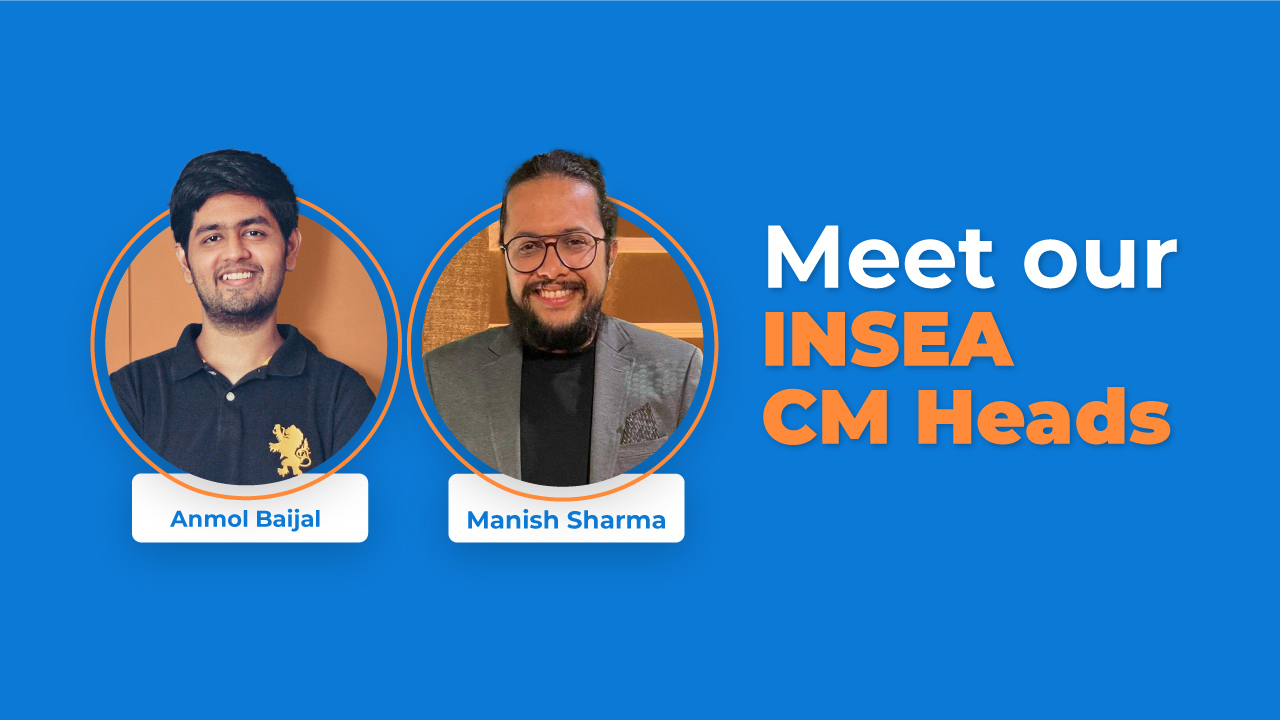 What are some major programmatic trends you've seen this year? What should marketers look out for?

Increased usage of AI

: Artificial intelligence has taken center stage, revolutionizing various aspects of programmatic advertising. AI-driven platforms now drive advanced bidding strategies, optimized targeting, and personalized creatives. At RevX, we have, firsthand, seen the power of AI in campaign performance and audience engagement.

Data privacy – Apple's shift away from device ID-based targeting and similar moves from Google mark the era of first-party data. Overall, data privacy regulations will only get more stringent, leading to irreversible changes in targeting methods. Marketers must adapt to this and prioritize building their own data to be future-ready.
– Manish Sharma


Lower funnel focus: This year, marketers have shifted their focus to maximize ROI and increase user lifetime value through lower funnel campaigns. We have seen that targeting high-intent users has been driving more impactful results.
The need for transparency: Transparency has become a key concern for marketers. They are seeking higher visibility into ad placement, data measurement, and implementation. This is a great sign that aligns well with the RevX way of working; we

w

ork closely with our clients, empowering them to make informed decisions and build trust with their partners.

Embracing AI advancements: Another major trend in programmatic advertising is the integration of AI and machine learning algorithms. These technologies enable marketers to analyze vast amounts of data, identify patterns, and optimize campaigns accordingly.
In summary, marketers are prioritizing ROI and lower funnel campaigns, seeking transparency in ad placement and data measurement, and leveraging AI and machine learning algorithms for data analysis and campaign optimization.
         – Anmol Baijal

INSEA is one of the fastest-growing markets with fierce competition.
How does the RevX CM team help clients stand out?

We at RevX are committed to delivering the best possible performance for any campaign.
INSEA region is picking up fast with many emerging startups spending huge budgets on marketing.
Our team is deeply rooted in India and SEA regions helping us provide prompt support to the client.

Transparency is at the core of our operations. We provide our clients with granular data (From campaign-level to impression-level data) needed to market with clarity and confidence.

With the help of our stellar data science and design team, we are able to target users based on intent and show them personalized ads based on their activities.





–

Manish

Before starting a campaign, we learn more about the brand – use their app, visit their website, read recent news & see how the brand is differentiating itself. This helps us build a stronger connection with the advertiser, which helps us build campaigns with much more conviction and efficiency.

We work swiftly with account management, product, technical solution & design teams to deliver on time & continually improve campaign performance.

We regularly share insights with our clients – what cohort is delivering maximum conversions, what creatives have a high CTR & low CPA, and which other audiences we can target & aim for higher ROI. This collaborative approach helps optimize the campaigns quickly & deliver on client expectations.

We have a walkthrough with the client for the campaign and are always transparent about what is working well; which apps must be blocked (based on higher CPA) while also focusing on brand safety.



– Anmol 
Your advice to mobile advertisers who are just getting started with programmatic?

Choose the right programmatic platform: look for platforms with advanced targeting capabilities, superior mobile ad inventory, and robust tools for campaign optimization. (Hint: RevX 🙂 )

Define clear campaign goals: This one is basic. Define the goals and KPIs you want to achieve from the campaign. It's essential to measure what matters which you can only do by setting specific objectives.

Audience segmentation and targeting: Audiences can be targeted on the basis of demographics, behavior, and preferences. Effective audience segmentation is crucial for reaching your target users with precision.

Test and Experiment: One of the greatest capabilities of programmatic advertising is real-time optimization. Take advantage of it! You can also dive deeper and experiment with various Ad formats, Ad sizes, and audiences.




 

Industry Trends: Programmatic advertising is a rapidly evolving industry where user behaviors constantly shape trends. This goes without saying but stay ahead of the trends and you will find unique opportunities.

– Manish



Getting the basics right: educate members of the team about attribution window, MMPs, user funnel, static vs dynamic ads, real-time bidding, and last-click attribution & be clear about their goal.

Don't shy away from asking doubts about how it works: The more questions you ask, the more clarity you will have. Feel free to actively check on what can be improved while also providing brand-level insights about cities/time of day/creatives & audience cohort which works well.

A/B test audiences/creatives & continue to optimize setup accordingly.

A 2-week learning period is usually required for the system to learn & optimize the campaign: it's important that you allow the DSP time to deliver on the KPI.

Keep learning about different trends in the industry: Don't stop trying out different campaigns – branding, UA, RT as per your brand's varying needs. This will help you deliver what is best for your users.



– Anmol
Want to work with our team?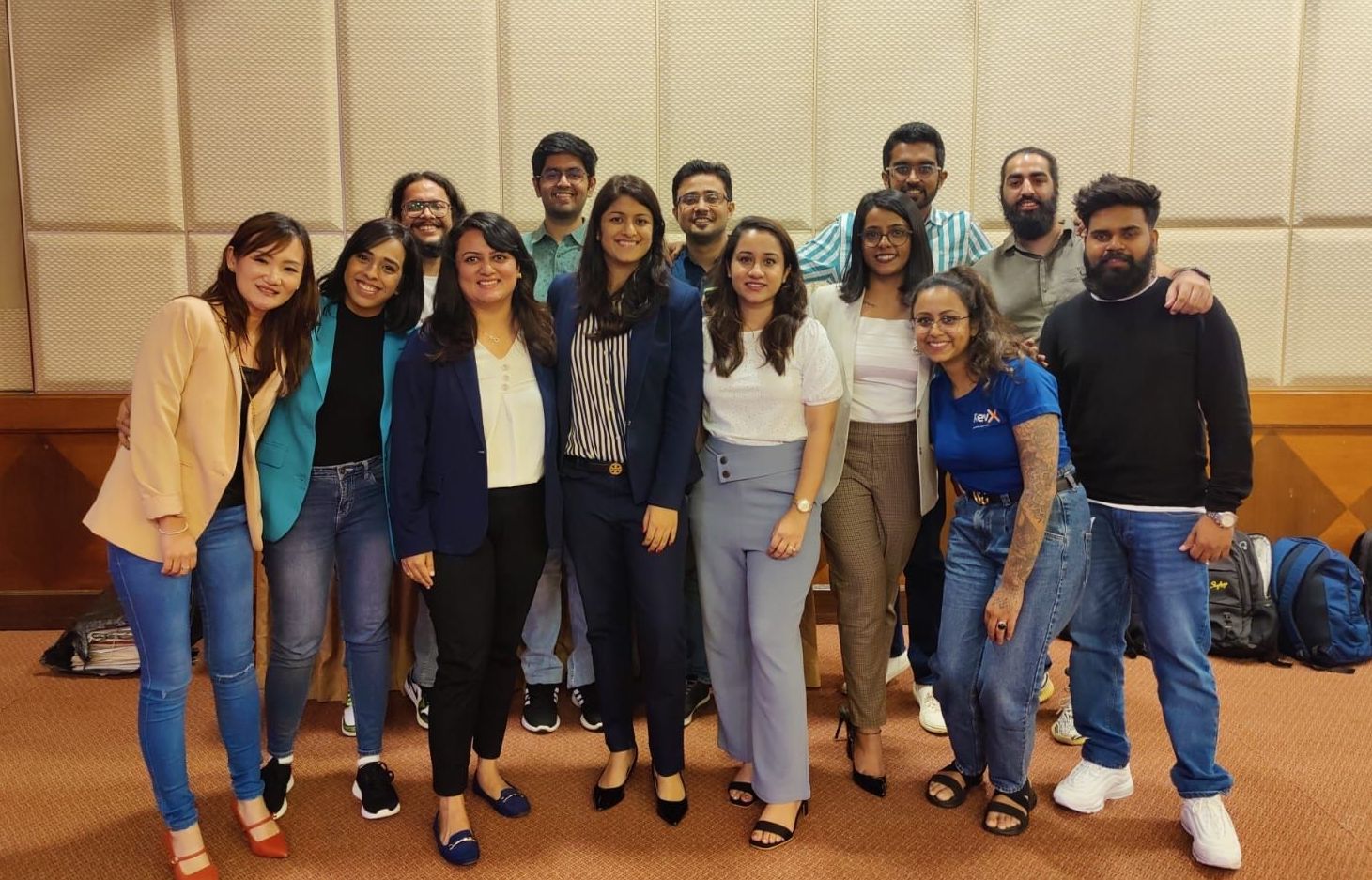 Reach us: RevX jobs
Shreelaxmi PB