Boost Your Brand Awareness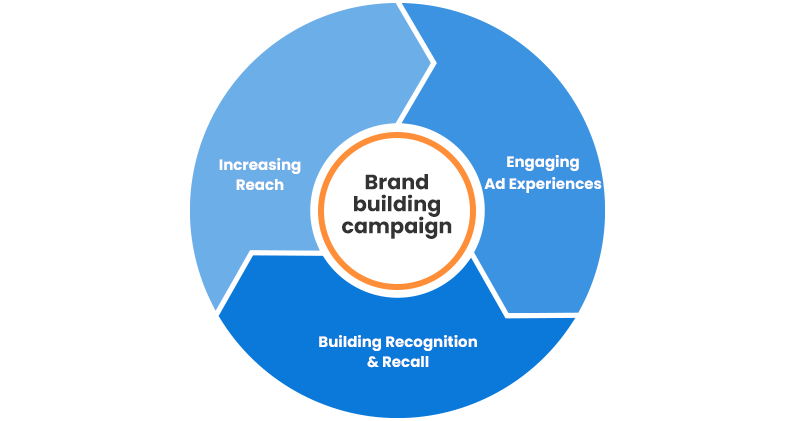 Elevate your brand's recognition and expand your reach through targeted brand building campaigns. These campaigns have a compounding effect, leaving a lasting impression on your target audience that drives improved conversions and increases customer lifetime value (CLTV) in the long run.
Why Run Brand Building Campaigns?
Enhance your app's visibility and recognition among your target audience.
Create a positive image that makes you stand out from the competition and gain a larger market share.
Set your users on the path to faster conversions and long-term brand connection.
How Can RevX Help?
Increased transparency and control
Gain greater visibility into ad placement and viewership to ensure ad safety.
Personalised ads
Show personalized ads to users based on their interests and behaviour, increasing relevance and boosting conversions.
Customized campaigns
Modify your campaign based on real-time insights to achieve better results swiftly.
Improved reach
Reach users at scale and enhance brand awareness by targeting them in relevant and brand-safe environments.
Measuring Campaign Effectiveness
Programmatic advertisement provides a deeper understanding into the effectiveness of your brand awareness campaigns, offering visibility into ad placements, impressions, and user behavior.
By leveraging the real-time insights provided by RevX's platform, you can optimize your campaign results by reaching the right audience at the right time and place.