Win Real, Quality Users And Guide Them Beyond App Install
Leverage the power of deep learning to expand your user base, increase revenue, and optimize marketing spend with our user acquisition campaigns. Attract high-quality users with precise targeting, advanced fraud protection, and innovative ad formats.
Capture valuable app users at scale
Our predictive bidding and optimization capabilities target lookalike users who bring the most value to your app.
Reach users at the right time and place
Utilize advanced data science models powered by deep learning for effective user acquisition.
Seamless tie-in into re-engagement
Support your overall user acquisition efforts with re-engagement campaigns to unlock further growth.
Why Choose View-Through Attribution?
View-through attribution (VTA) is valuable for understanding ad impressions' influence on user behaviour in user acquisition campaigns. Combining VTA with the click-through attribution (CTA) provides a comprehensive understanding of campaign effectiveness, capturing both immediate click impact and long-term impression influence.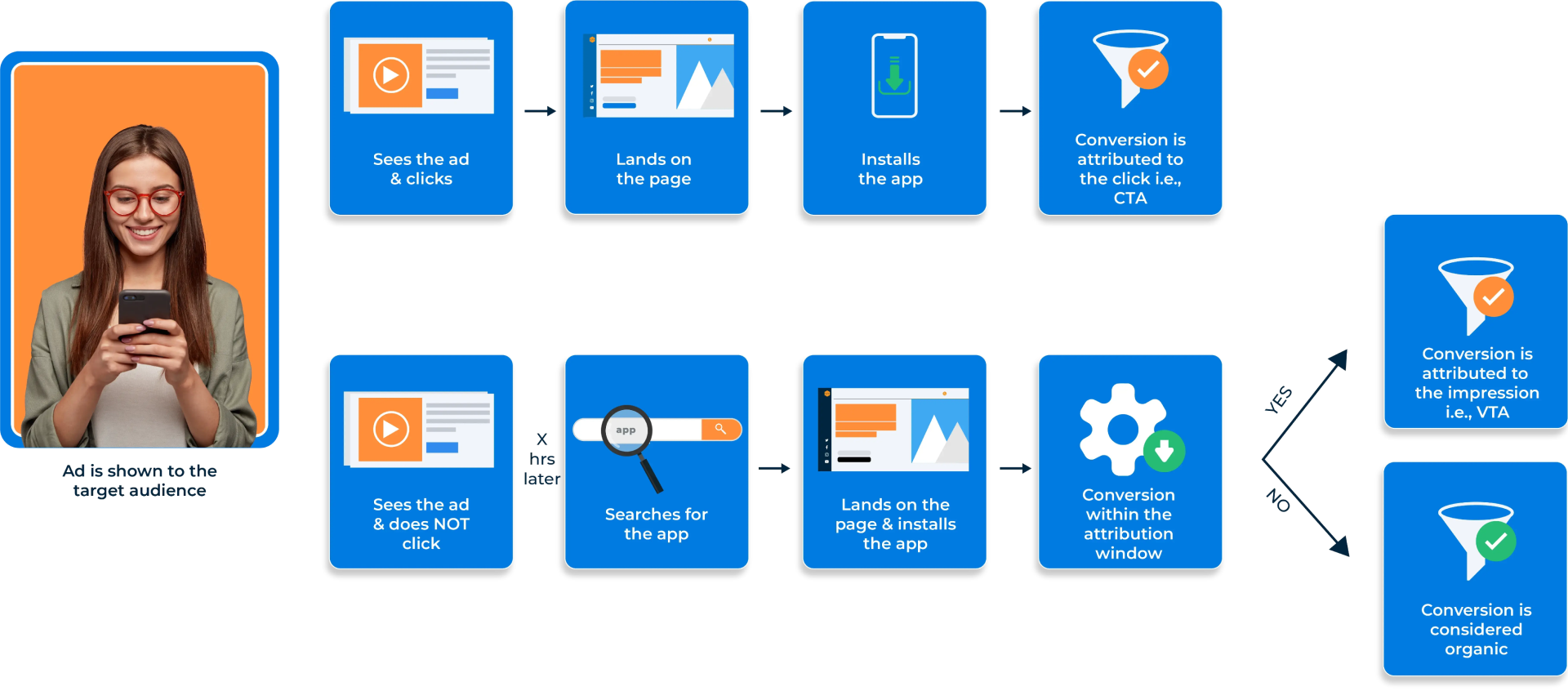 Run Successful Campaigns With RevX
Collaborate with our team of specialists to set up customized campaigns that align with your app's objectives.
Benefit from RevX's deep learning powered platform, ensuring maximum quality control and transparency.
Employ advanced algorithms to analyze extensive data points, enhancing the accuracy of predicting user intent and engagement.
Case Study & Testimonials