Solution for Every Step of the User Journey
Retargeting your app users is crucial to driving conversions, enhancing user engagement, and maximizing their lifetime value. By strategically targeting users at different stages of the journey, you can activate, engage, re-engage, and monetize your user base for sustainable growth.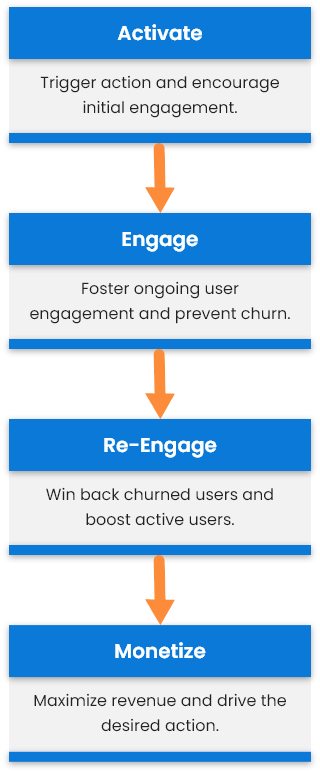 Why Choose App Retargeting?
How Can RevX Help?
Our expertise, innovative technology, and global reach enable us to deliver outstanding results for our clients across various verticals.
Creative innovation
Create highly engaging ads with advanced technology and innovative strategies for personalized experiences.
Advanced algorithms
Optimize campaigns effortlessly with CPA and CPI prediction models, maximizing your ad budget.
In-depth reporting
Monitor campaign performance in real-time, access detailed insights and make informed strategic decisions.
Case Study & Testimonials