What do we mean by a privacy-first world? What does it mean for various app verticals? How has it impacted the app business?

In a world where privacy is king, programmatic advertising must find a way to evolve.
At the App Marketing Conference in Bengaluru, India, RevX lead the panel discussion:Future-bound: The Role of Programmatic in a Privacy-First World. 
The panel delved into some of the key questions around the topic, from understanding what privacy-first really means to analyzing its impact on various app verticals.
In this blog post, we'll recap the highlights of the discussion and share our take on what it means for the future of programmatic advertising.

Led by Martje Abeldt, CEO of RevX, we were joined by a diverse set of expert panelists: Neelabh Mallick, Meesho, Manikanth Devarakonda, Urban Company, Joel Dsouza, Junglee Games, Shivram Padmanabhan, Tata Cliq, Pratik Kumar, Games 24*7.
Here is a summary of the discussion, paraphrased for your convenience. 


Thriving in an Id-less World with Cohort Analysis
Both consumers and marketers need each other – ads that lack context are pointless for consumers, and it's a waste of time and money for marketers. This is the birth of performance marketing; showing the right ads to the right consumer at the right time and frequency.

With the rise of privacy concerns and initiatives like Privacy Sandbox and the SKAN Network, marketers must turn to aggregated information and cohort analysis to understand their target audience without relying on individual user data. It's inevitable. It's about time we invest in first-party data and build our own AI and ML tools for marketing rather than relying on third-party data resellers. This is the future of advertising! 

Unlocking the Untouched: How Programmatic Reaches New Audiences 

Programmatic offers a marketplace with an infinite supply and infinite demand.
And the data providers enable targeting the right people in a compliant fashion, all in a way that takes care of both the advertising side and the consumer side. And most importantly, it gives advertisers incredible transparency, and to customize and control but not invade. Self-regulated networks are walled gardens and only allow you to experiment within their ecosystem. If you are just operating on Facebook and Google, you are missing out on a lot. Programmatic helps you reach a bigger, untouched part of the internet in an efficient way.

– Insights from Pratik 

Maximize Opt-in Consent with Superior User Experience 

You only get one chance to seek opt-in consent; when a user installs and launches the app for the first time. This is a make-or-break moment in your ability to advertise to that particular user. Apple allows flexibility to show the ATT prompt in the 2nd/3rd interaction. Utilize this opportunity to let the users experience the app before showing the ATT prompt. This way, your users have a better understanding of how your app can make their lives easier.

SKAN 4.0 for a Layered Understanding of User Behavior

While SKAN 4.0 is complex, it is also a system that when rightly implemented and understood gives a rich amount of data. You can now track a wide range of events and have a better picture of the user-brand interaction.

Further, SKAN provides two levels of data; coarse data which is an overview of user behavior, and fine data provides specific information. The more the number of events, the more the data, creating a layered understanding of user behavior. With the right approach, you can turn this wealth of data into actionable insights that help you optimize your advertising efforts and grow your brand.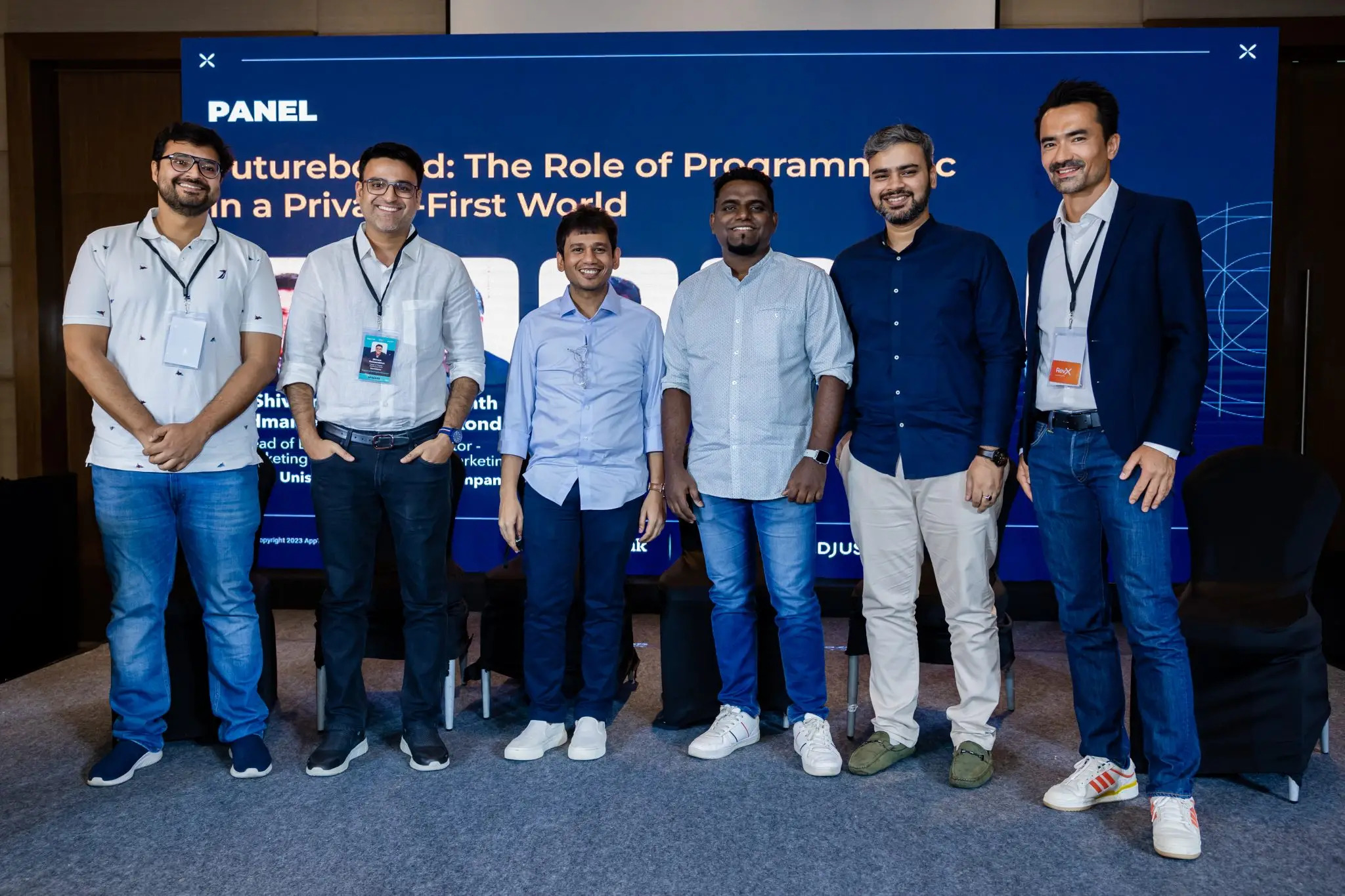 Another challenge we have faced is on Facebook; despite having rich first-party data, Facebook would end up giving us a low audience number for our luxury-brand category.
To tackle this, we have been building a data lake and exploring different media options, including programmatic and internal media CRM, to reach the right users with personalized messaging. Ultimately, the goal is to improve our approach to advertising and reach our target audience in a precise and meaningful way.

-Insights from Shivram

Seek Consent in a Compliant and Respectful Way 

In the Indian market, 95% of users are on Android and the rest on iOS. The conversation around getting consent is still somewhat nascent but it's shaping up well and fast. It's crucial to enhance brand visibility and consumer trust prior to hitting users with the ATT prompt.
One can't expect the consent to happen right at the next stage. A lot of major companies are leading innovation in this.
The key challenge now is to identify when and how to do it and also getting better at incentivizing consent in exchange for your app's benefits. 

– Insights from Neelabh 

Inculcate a Culture of Customer Trust and Data Protection

Privacy needs to be more than a buzzword. It needs to be a conscious choice that drives how your organization operates.
While we are highly data-driven, we also place an equal emphasis on user trust and data protection.


For eg: While working with third-party markets, we encrypt our data and enforce strict compliance.  We have also been rolling out privacy training in-house to educate our teams on the latest privacy trends. Most importantly, privacy isn't just about acquiring users, but also about protecting them once they're on board. Marketers must ensure that users understand how to protect their information on your app. This could include avoiding opening spam or fake emails and regularly changing passwords. 

– Insights from Joel 

 In-house Data Capabilities for a Privacy-first World 
In an increasingly Id-less digital landscape, it's getting harder to simply and solely rely on advertiser metrics. Manikant Devarakonda speaks in detail about the robust data capabilities at Urban Company. Below is a gist.
While in the past, we were reliant on Facebook and YouTube to find the right signals for audience building, it's no longer as effective, primarily for iOS. To deal with this, we have been doing two things.


– Incorporating third-party data into our data lakes: We have built a robust internal Customer Data Platform, that aggregates information at a user behavior level along with hashed data from other parties. We don't necessarily use this for marketing personalization but rather for better segmentation. Overall, we have a refined understanding of user preferences and behavior across product categories. 

– Building a synthetic measurement control system: We have shifted from FB and Google dashboards to internal measurement systems. This aids our decisions on channels to invest in. We no longer solely rely on the metrics provided by advertising platforms.

The goal is not to keep collecting data from the users themselves but use various data points to build predictive models.
This helps us map out relevant cohorts and then offer them better services. Ultimately, we are paving the path for product-led personalization.

Closing Remarks 

Navigating this fast-evolving might seem uncertain and challenging. As we head into this fast-changing world, it's inevitable to accept that the future of marketing is privacy-first. Those businesses that accept and pivot accordingly, will stand the test of time.

We hope the above insights help you prepare and thrive in this privacy-first world.
Shreelaxmi PB