Social distancing in 2020 and 2021 revealed a transformation in dating habits. If online dating looked like the best modern way to meet new people, 2020 made online dating even more relevant as a way of connecting with others during times of lockdown and curfews. 
And dating apps continue to grow and evolve with the times. Recent proof of that is the recent growth of Bumble, the company best known for its female-centered dating app, that has now filed for IPO. Here we look at the fast evolution of dating apps in the last year and at how programmatic advertising can contribute to the growth of apps in this vertical.

Online dating in numbers 
The growth of online dating is felt not only in the number of different apps that keep coming up but also in revenue. Revenue in the dating app market has increased at a steady rate, by  US$3.08 billion in 2020, mostly driven by Tinder and Bumble. And it is projected to reach US$3.241 billion in 2021. User penetration follows the same upward trend and is expected to be 4.9% in 2021 and hit 5.7% by 2024. The average revenue per user (ARPU) is expected to amount to US$8.76. The numbers are promising, but the changes in the industry don't end here.
Changes in the dating app landscape: growth and innovation
Dating apps actually grew during 2020 despite the pandemic, amounting to an impressive 270 million total users. Increases in usage were primarily pushed by Tinder, Bumble, and Hinge, which are more tailored to casual dating.
In Europe, we spot a similar trend. Apps like Tinder are popular, but the region also has its influential players in the top three most downloaded dating apps, such as Lovoo, which is present in 15 countries and it's particularly strong in German, Swiss and Austrian markets.
In China, Tantan operated by the social search provider Momo, is one of the country's most popular choices, with an estimated 20 million monthly active users. This sector is expected to continue to grow at a steady rate, as more users activate accounts worldwide.
Innovation in online dating
And dating is evolving beyond traditional dating apps and becoming a valuable focus for apps in other verticals. Users increasingly see dating as a new way of socialization and combat loneliness. 
The pandemic pushed users to find alternatives to socialize and meet new people, contributing to the growth of social and lifestyle apps from Q2 2020 onwards. These include dating apps but not exclusively. More innovative online businesses quickly caught the trend and looked for ways to capitalize on these new consumers' needs and habits. One great example of this is Peloton. 
Although dating isn't part of Peloton's core offer, which is focused on on-demand fitness videos and virtual training sessions, the app is highly interactive. It includes features that allow sending virtual high-fives to other users, tracking performances, and meeting for shared classes. 
Given these features, the Peloton app can foster virtual connections, especially when online training sessions are almost exclusively the only option given to sports lovers in the Covid-affected countries. Peloton was quick to turn these digital advantages into opportunities for users to connect on a more personal level. The business shows signs of expanding to the dating category for their niche community by promoting "Speed Date" classes catered to facilitate interaction among users.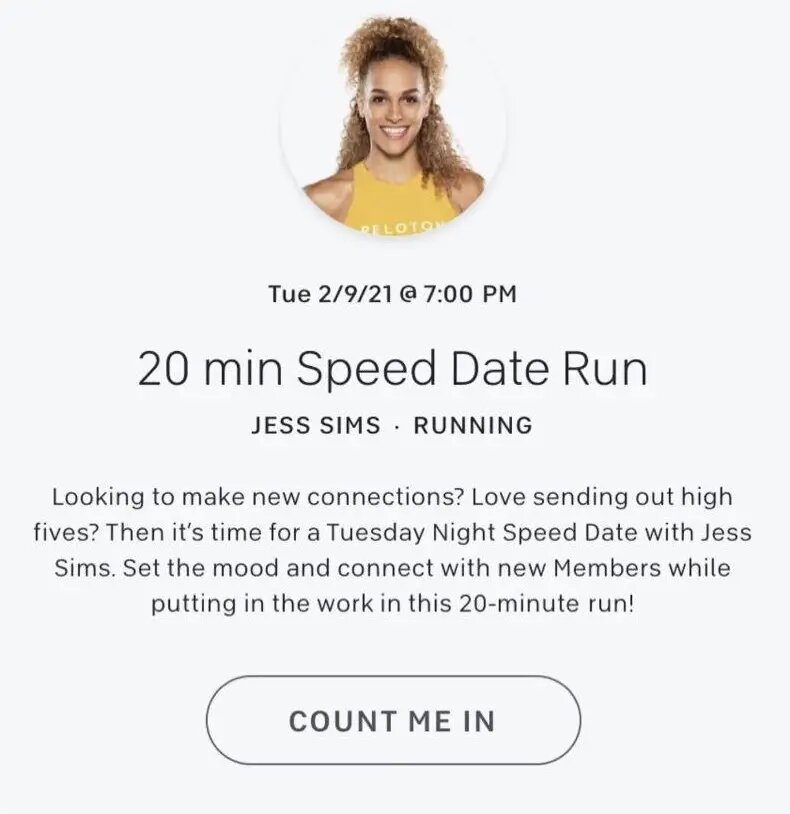 Why is this a great move?
The answer lies in uncovering all user's intentions and catering to their particular needs. Dating apps give users multiple ways to meet people but might not be successful in building connections. For users interested in finding someone like-minded quickly, niche options like Peloton might prove more successful. Having a community that shares the same interests as a dating pool sounds more attractive than reaching out to a large group of strangers.
While meeting via a dating app might carry certain expectations, meeting via options such as Peloton mitigates some of the users' reservations. They offer the same chance of bonding in a meaningful way and avoid the fear of meeting a stranger in person.
So, there is a strong possibility that this desire to socialize and connect in a new way via online dating will create opportunities for apps in other verticals. We're excited to see how the market evolves.
Challenges in the dating vertical and how they have adapted 
Dating apps face the common challenges associated with increased competition and a fast-growing environment. Apps in this vertical are mostly concerned with creating a flawless app experience and product excellency, protecting users' data, expanding their user base, and building a constant revenue stream.
Monetization is a big topic: most dating apps function on a freemium model, offering some basic features for free alongside paid subscription options (paid monthly or yearly) offering added perks and features. These features include an unlimited number of swipes and/or messages allowed, the option to skip the matchmaking algorithm, and video features.
Having a freemium model offers a lower barrier to entry since users have the chance of trying the app services without fully committing to a premium version at first. With its Tinder Plus Edition, Tinder is an excellent example of this model for dating apps.
Other dating apps, particularly in Japan, opt to use a different monetization model. Instead of a subscription, apps would charge a fee that awards a certain number of points (for example: $100 fee for 100 points). These points are then exchanged by actions in-app: browsing profiles, sending messages, etc. Other apps such as YCC, Tapple, and Zeky Koimusubi in Japan, implement different charges for males and females. In some of these apps, women can browse totally for free.
To maximize their revenue potential, dating apps add other monetization options such as rewarded videos, in-app advertising, and purchases, rewarded surveys, and offers.
2020 brought forward more challenges and forced dating apps to pivot quickly, especially in their marketing messaging. In the era of "date from home", the goal is to attract new users and engage existing ones with new features and adapted messaging.
As demand for video chatting rose, dating apps focused their messaging on promoting chatting and live video rather than meeting in person. Ad creatives reveal a strong focus on video dating for dating apps that created that added feature. Bumble followed a similar approach with their ad messaging.
As far as new features go, Tinder created a video date feature and opened a usually premium feature that allowed users to swipe globally, removing the previous geo-restrictions.
Leveraging programmatic advertising for dating apps
Programmatic advertising is a primary channel to support growth for dating apps. Mobile marketers are increasingly considering user acquisition campaigns to gather enough active users to make the app relevant from app launch. Dating apps thrive on having sizeable active user bases to create a network effect and attract even more installs. Getting the necessary traction is not always possible to achieve via only organic channels. Programmatic plays an important role in scaling up app growth.
Mario Dietrich, Head of Marketing Growth at Lovoo, talks about programmatic's role in app growth and how marketers are looking at the recent developments in the mobile ecosystem:
 "In recent years, programmatic advertising has become increasingly relevant for us not just for re-engaging but also reaching out to new users. Now, more than ever, people are seeking safe ways of being together and making new connections. Our live video products are a great way to help people find support, and love in these uncertain times.

However, changes and limitations coming with iOS 14 ATT and SKadnetwork are quite challenging. I believe that for us, mobile marketers, targeting and measurement won't work the same way as it used to. It's going to be interesting what the industry will come up with and how the future of programmatic mobile will look like."
Defining user segment and messaging for each programmatic campaign
Both UA and retargeting campaigns require defined target audiences to drive relevant ads at scale. Advertisers must identify valuable users, and engage and inspire them to interact with the app consistently. Marketers can segment various market segments based on campaign goals and KPIs: casual daters, users seeking long-term relationships, younger or older demographics, and more. Understanding cultural nuances and evolving dating habits unveils distinct user intentions, enabling precise targeting.
The trick is to test various segmentation strategies and customizing KPIs for each segment. This will help you both expand and engage the user base. Ad content and creatives should be tailored to the specific campaign and user segment, aligning with predefined advertising goals. In this day and age, ad content around educating people on safe dating measures as they start to meet in person again is particularly pertinent. In a more general view, ads that convey discovery and instill "fear of missing out" effectively upsell new and/or paid app features to users. Seasonal messaging also work and holidays such as Valentine's Day (with messaging around finding a company for a date night), or New Year (with messaging around starting a new life phase), shouldn't be ignored as they pose good opportunities to activate and re-engage users.
Retargeting for dating apps
To increase users' LTV, retargeting works effectively for dating apps. And there are different ways marketers can plan their re-engagement campaigns to cater to the entire user lifecycle.
The number of active users in the app database matters a lot for a dating app's success. In an environment whose primary objective is enabling users to meet other people, proactively engaging users since install assures that your UA efforts don't go to waste. It also brings back users to engage with the app more often and keeps your user base healthy. The recipe is simple: the more users swiping and messaging, the better!
Retargeting active users looking to find a match, and tailoring the ads to entice them to try other features such as unlimited likes or swipes, have exclusive access to other users or use video chats are pertinent. Another option would be to retarget active users to convert them to a subscription. Active users who are already acquainted with the app can be directed to make their first payment.
Retargeting churned users might seem counter-intuitive initially, but it all depends on how those users behaved within the app and the moment of churn. It would be safe to consider that they churned because they found a match and are not interested in continuing using the app's services. Now, targeting churned-paying users, meaning users that have paid for a subscription, might be more valuable, as we can infer that the churn might have occurred for other reasons and there is still a better chance to attract them back to the app.
Independently of which segments you target for your re-engagement campaigns, it is useful to run uplift tests concurrently to assure that you're always achieving incremental results.
The benefits of running retargeting for dating apps
Re-engagement campaign results show promising results when it comes to increasing the LTV of the users. Re-engaged users also tend to return more often and spend more time in the app.
Combining your UA with re-engagement efforts assures that you build and keep your user base healthy and engaged.
And, hopefully, guides users to find their "perfect match" quicker and more effectively.
Marta Gaspar